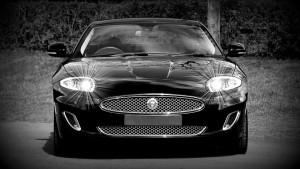 Last week in Baltimore City a 49-year-old man from Columbia, Maryland was sentenced to 7 years in federal prison for operating an international stolen car scheme.  Upon being released from prison the Howard County resident will be placed on three years of supervised release, as there is no parole in the federal correctional system.  According to the facts presented by the government, and pursuant to his plea agreement, the defendant admitted to participating in the theft and exportation of at least 17 automobiles.  The cars were either stolen from private owners or from rental agencies, and then shipped overseas after a sale was negotiated.  The defendant attempted to avoid detection from customs officials by creating fraudulent paperwork, which misrepresented the contents of shipping containers.  Most of the cars were shipped to Africa and likely left from the Port of Baltimore or transported to other ports by truck, though the government's press release did not reveal the specifics.
Law enforcement caught on to the scheme pretty early in the process, and were conducting surveillance on the defendant as early as January of 2019.  During this first encounter, Howard County Police and Homeland Security approached the defendant and questioned him about the stolen vehicles, but the defendant denied any involvement and was not taken into custody immediately.  In fact, the defendant was not arrested until March of 2020, giving law enforcement ample time to build a strong case.  Search warrants were executed on the defendant's cell phones that revealed pictures of the stolen vehicles as well as communications to and from shipping companies, and law enforcement also recovered numerous emails from the defendant's fictitious identity that he used to facilitate the illegal transactions.  The defendant was ultimately arrested inside a rental vehicle that was rented through fraudulent means, and was overdue.  After being questioned by law enforcement the defendant eventually admitted to knowing that the vehicles he shipped were stolen, and that he misrepresented the contents of containers to the shipping companies he contracted.
The defendant entered a guilty plea to two felony counts of conspiracy to commit interstate foreign transport of motor vehicles and knowingly transporting stolen vehicles.  Transporting stolen vehicles under 18 U.S. Code § 2312 is a felony punishable by up to 10 years in prison.  Unlike a charge for transportation of stolen goods, securities or moneys under 18 U.S. Code § 2314, the government does not need to establish a minimum value of the vehicle(s) in order to prove its case.  A felony charge for interstate or international transportation of stolen goods requires a minimum value of $5k.  Regardless of whether value is an essential element of the offense, value of the scheme has a dramatic effect on the federal sentencing guidelines score, and the eventual sentence.  The estimated value of the cars in this particular scheme was over $850k, which means his sentencing guidelines increased by at least 14 levels based on the value of the scam alone.  There were likely other aggravating factors that the judge took into account, as a 7-year term of incarceration is a considerable sentence for a theft scheme with a total value of less than $1 million.  As we explain on the firm's Maryland website, the value of any federal theft is a key factor in determining the likely outcome of a case, and an experienced federal criminal defense lawyer can explain the impact of the sentencing guidelines in more detail.
The Blog will continue to follow federal theft and fraud cases from the Maryland and Florida courts, and will keep posting about all large-scale schemes.  Benjamin Herbst is a federal criminal lawyer who specializes in defending theft of government property, transportation of stolen goods and motor vehicles, general theft and fraud.  He is licensed to practice in Maryland and Florida, and has successfully defended hundreds of clients in theft and fraud cases in numerous jurisdictions.  Contact Benjamin anytime for a free consultation at 410-207-2598 or 954-543-0305.
Resources:
Columbia Man Sentenced to Seven Years in Federal Prison for Exporting Stolen Vehicles to Africa, justice.gov.