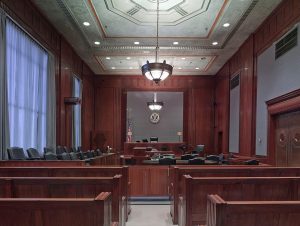 Even before the medical marijuana commission began the selection process for awarding grower and distributor licenses it was hypothesized that some losing applicants would sue over the unfair process. According to newly drafted regulations, hundreds of qualified applicants ready and able to provide patients with medical cannabis would never get their chance. By drastically limiting the number of licenses, the commission thought it would put the state in a better position to regulate the program, but all it really did was ensure that numerous highly qualified candidates would be shutout. And with tens of millions of dollars at stake it was extremely likely that some of these qualified applicants would not just accept losing, but rather take their fight to the courts. Well, this week the hypothesis rang true as a losing company that planned to grow legal pot in Washington County filed a lawsuit against the Medical Marijuana Commission and the Department of Health and Mental Hygiene. The company filed suit in the Circuit Court for Baltimore City, and served it on the Attorney General's Office soon thereafter.
The plaintiff is the same company that we wrote about in our last Blog post, which was originally awarded a license to grow pot but then stripped of it in favor of a Prince George's County grower just 48 hours later in the interest of "geographical diversity". If lawsuits against the commission and the DHMH were highly probable at outset of this flawed process, the commissioner's suspicious change of heart in July made them a mathematical certainty. There was simply no way that the two companies who lost their golden tickets in the eleventh hour would stand down and not take the state to court. In addition to filing suit, the aforementioned company already began to wage a public battle against the process with lawyers and a well known ex NFL player going on camera to bash the unfair process. The former Raven offensive tackle turned medical cannabis investor has been outspoken about the NFL's archaic policies toward marijuana for a few years, and is well versed relaying his opinions to the media.
The other company that was shut out after the commission's flip flop has yet to file their lawsuit, though at this point it seems like a foregone conclusion. These lawsuits will probably delay the entire medical marijuana program yet again, but don't blame the profit seeking growers and their lawyers. Lawmakers took years to pass legitimate medical cannabis legislation, and the commission had months to decide on regulations for the program. Both had dozens of already existing state programs to look at for guidance, but they valued creating a uniquely Maryland program over mimicking one of the many already successful platforms. The patients in need of alternative treatments to narcotic drugs and other prescription medications are the one's who have suffered, and now it looks as if the relief is even further away. The company who filed the lawsuit has stated publicly that that it does not wish for its litigation to hold up the program's progress, though delays seems inescapable. Latest predictions have medical marijuana being available in the summer of 2017 but timeliness is not something we have come to expect.
Benjamin Herbst is a drug crimes lawyer who specializes in possession with intent to distribute and volume dealer / kingpin cases in state and federal court.  Contact Benjamin anytime for a free consultation about your case.
Resources
Medical marijuana company knocked out of licensing line sues, wbaltv.com.