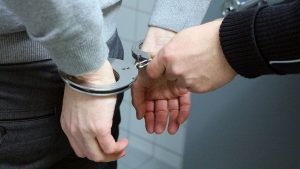 An assistant basketball coach at the University of Maryland was suspended last month after being charged with prostitution back in October in Prince George's County.  The suspension is set to be completed this week, which means he could return to the sidelines as early as this Thursday when Iowa visits College Park.  The University announced the suspension on January 12, so the more likely return for the coach would be for this weekend's road tilt against Purdue.  According to news reports from various outlets including the New York Post and the Baltimore Sun, the 40-year-old coach was arrested at a hotel in Largo after he reached out to an undercover detective posing as a prostitute.  The police posted a fictitious online advertisement under the general category of "women seeking men", and the coach agreed to meet at a neutral location.  Upon arriving at the hotel, the coach and the undercover were in the room together when he allegedly requested sex in exchange for $80.  As soon as the coach handed over the money, the undercover officer gave an arrest signal to the takedown team waiting in the next room.
The takedown team is typically a group of 2 to 4 officers in uniform or police tactical vests who are monitoring the undercover and the suspect by audio and sometimes video.  While this type of surreptitious recording is typically illegal under Maryland and federal wiretapping laws, there are exceptions for law enforcement to monitor the safety of officers or confidential informants who are conducting investigative activities.  As soon as the arrest signal is given, some or all of the takedown team enters the room and places the suspect under arrest.  From there the police can actually choose to arrest the suspect on the spot, or take his or her information and issue a criminal summons at a later date.  The charge of prostitution under 11-306 carries a maximum penalty of 1 year in jail, which means an officer is not permitted to issue a criminal citation.  Criminal citations are generally only permitted for crimes that carry a maximum penalty of 90 days or less.  In this particular case the coach was arrested and booked for one count of prostitution general.  He was released by a District Court Commissioner a few hours later on his own recognizance, which is normal a standard misdemeanor solicitation charge.
This type of prostitution sting has been used by law enforcement for roughly the last decade, and while there have been hundreds if not thousands of arrests, it's hard to measure the overall deterrent effect on the prostitution trade.  It seems that those who wish to seek out prostitutes and those who wish to offer these services will continue to find a way to link up regardless of the threat of arrest.  We expect that this type of law enforcement tactic will continue to be employed even as various websites have been shut down.  While the large majority of defendants arrested for prostitution crimes are simply seeking sex without strings attached, the motivation for law enforcement's continued efforts to stop prostitution is to ultimately crack down on human trafficking.  The hope is that by eliminating the potential client base you can eventually eliminate the sex trafficking altogether, though the war on drugs has taught us this is more of a law enforcement money grab than a reality-based solution.
The Blog will continue to follow this case and all others related to public figures that have unfortunately found their way into the news for regrettable reasons.  If you have been charged with any offense contact Maryland criminal defense lawyer Benjamin Herbst anytime at 410-207-2598 for a free consultation about your case.  Benjamin specializes in prostitution and solicitation cases, and also has extensive experience defending clients charged with human trafficking.  He recently defended a client charged with both prostitution and human trafficking in Baltimore County, who was also on probation.  After a two-day jury trial the client was acquitted on all counts.  Benjamin continues to fight for defendants facing any type of crime in state or federal court, and offers flexible payment arrangements and constant communication to all clients.
Resources:
University of Maryland basketball coach suspended after prostitution bust, nypost.com.