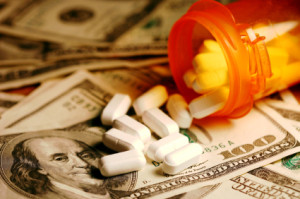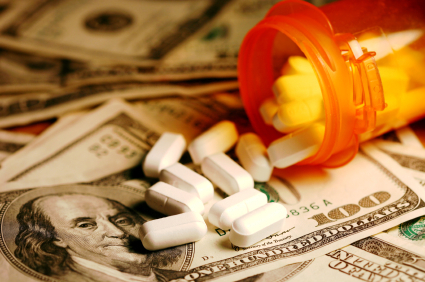 This week in the Greenbelt federal courthouse a 35-year-old man from Saint Mary's County pleaded guilty to distribution of fentanyl and being a felon in possession of a firearm.  According to facts presented by the government at plea agreement, three individuals traveled from Calvert County to St. Mary's County in order to purchase narcotics from the defendant on March 1, 2021.  The three individuals then returned to Calvert County, where two of them ingested the narcotics they had just purchased.  One of the drug users became unresponsive after ingesting the narcotics, and the other two administered Narcan and called 911 after also performing CPR.  First responders were unable to revive the victim, who was pronounced dead on the scene.  Police came to investigate and were unable to recover the rest of the narcotics after they were discarded in the woods by the remaining two individuals.  The medical examiner ultimately concluded the death was caused by fentanyl and alcohol intoxication.
An investigation, which likely included statements made by the two remaining individuals and cell phone data, led police to the defendant in St. Mary's County.  A search warrant was executed on his Lexington Park address 11 days after the drug deal and subsequent deadly overdose.  Law enforcement recovered a host of contraband including 30 plus grams of a mixture containing fentanyl, heroin and acetaminophen.  They also recovered plastic baggies, cutting agents and a scale that law enforcement would have testified was evidence of drug distribution.  In addition to the drugs and paraphernalia, police also seized a Polymer 9mm "ghost gun" handgun with a 30-round extended magazine loaded with 21 rounds.  Additional magazines and ammunition were seized as well as over $7,000 in cash. The drugs were tested at the crime lab and the gun was test fired by the ATF, and both yielded positive results.  The defendant is a convicted felon after being found guilty of possession with intent to distribute narcotics back in 2020.  He was on probation for that offense and just received a violation of probation sentence of 3.5 years.
Making matters worse for all involved, the man committed these acts while on pre-trial release for another offense out of St. Mary's County.  It looks like that offense was for accessory after the fact, which carries a punishment that depends on the primary charge but is capped at 5 years.  The exception being that accessory after the fact to first degree murder carries a 10-year maximum penalty.  The defendant was actually wearing his pre-trial release GPS ankle monitor when police showed up to execute the search warrant, which is clearly not a good look for our continued fight to have defendants released pending trial in favor of being held without bail.
In this case, the defendant was originally charged in state court with CDS possession of a large amount, possession of a firearm in a drug trafficking crime, possession with intent to distribute and other gun and drug offenses.  The large amount count carries a 5-year mandatory sentence that is ineligible for parole.  Recent changes in Maryland law now make this offense applicable when there is 5 grams or more of fentanyl.  The state case was placed on STET, but will not be brought back to court now that the defendant has been found guilty of the same acts in federal court.  He is scheduled to be sentenced in Greenbelt at the end of March, and according to the justice department's press release will receive a sentence between 10 and 12 years of active incarceration.  Multiple law enforcement agencies were involved in this investigation, including the DEA, ATF, St. Mary's County Sheriff's Office and the Calvert County Sheriff's Office.
The Blog will continue to follow state and federal cases involving drug distribution and illegal firearms possession.  If you or a loved one has been charged with either of these offenses call Maryland criminal defense lawyer Benjamin Herbst anytime for a free consultation at 410-207-2598.  Benjamin also specializes in charges for accessory after the fact, and has successfully defendant clients facing charges for accessory after the fact to first degree murder.  He is licensed to practice in state and federal court, and has represented defendants in every county in Maryland including Calvert County, St. Mary's County and Charles County.
Resources:
St. Mary's County Felon Pleads Guilty to Federal Charges for Distribution of Fentanyl and for Illegal Possession of a Firearm and Ammunition, justice.gov.