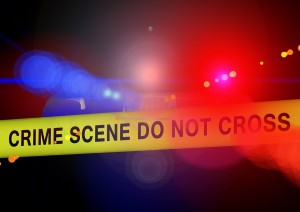 New data from the Ocean City Police Department supports the contention that crime is steadily decreasing since all-time highs during the summer of 2021.  According to reports recently presented to the city's Police Commission, 487 individuals were arrested this past June compared to 519 in 2022 and 773 in 2021.  Both drug and weapons arrests were down significantly to start this summer compared to the last two years, with just 59 people being arrested on weapons charges such as wear, transport or carry of a firearm and possession of a dangerous weapon.  Almost double the number of defendants were arrested and charged in 2021, with 111 in June of that year.  79 people were arrested on weapons charges in 2022, which further supports the steady decline.  As for drug charges, only 28 individuals were arrested for such crimes as possession not marijuana and possession with intent to distribute in Ocean City this past June compared to 78 in June of 2021.
Part of the decline could be attributed to the change in the Maryland marijuana laws, which in June of this year only permitted police to make a marijuana possession arrest if the suspect had more than 1.5 ounces.  Still, there were only 15 marijuana citations issued this past June compared to 142 in 2022 and 152 in 2021.  This shows that OC cops are largely ignoring simple possession of marijuana, and will now be forced to do so since legalization went into effect on July 1.  Police are still permitted to issue citations for smoking in public, but only 57 were issued last month compared to 352 last year.  It seems the police have been less inclined to enforce smoking in public laws due to the verbal and occasional physical disputes these citations can cause between law enforcement and the public.
Drinking in public and open container violations still carry jail time under local Ocean City law, but these cases have also gone down.  The department reported issuing 299 alcohol citations this past June compared to 406 and 648 issued in the past two Junes respectively.  Total local ordinance violations this June came in at 839 comparted to about 1,500 over the past two Junes.  Finally, calls for domestic assaults were down to 59 last month compared to 78 and 118 the past two Junes.  During a press conference at the town's Public Safety Building next to the District Court on 65th Street, the police chief emphasized that his officers were not decreasing enforcement, but rather the public was increasing compliance.  There is no quantifiable way to test the voracity of this statement, and it certainly sounds better than the former.
In contrast to the criminal complaint and arrest numbers, traffic stops in Ocean City rose considerably this past June with 1,469.  Last year there were 1,133 traffic stops and two years ago there were 1,002.  Perhaps officers were busy fighting the post-Covid crime and did not have as much time to enforce the traffic laws.  The speeding limit on Coastal Highway also decreased last year, which could have played a role in the increased stops.  The Blog will continue to follow the crime statistics in Ocean City and throughout Maryland this summer, as the effect of marijuana legalization will certainly have a major influence on crime statistics going forward.  If you or a loved one has been arrested or charged with a crime contact Ocean City criminal defense lawyer Benjamin Herbst anytime for a free consultation.  Benjamin handles DUI and federal DUI, open container, probation violations, weapons crimes and drug offenses in every state and federal jurisdiction in Maryland.  He also specializes defending clients in domestic disputes resulting in charges such as assault, malicious destruction of property and unauthorized removal of property/motor vehicle and is an experienced Maryland bail review lawyer.  If you have been charged or have a warrant for your arrest call Benjamin anytime for a free consultation at 410-207-2598 and learn what defenses may be available in your case.
Resources:
Ocean City Police June crime stats decline from last year, oceancitytoday.com.