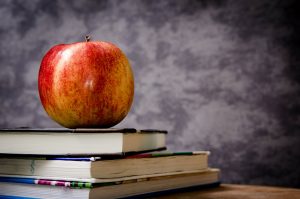 Public school officials in Wicomico County have confirmed the arrest of one of their teachers for numerous drug offenses, including five felony drug violations. The 51-year old female Salisbury special education teacher was arrested by deputy sheriffs as she drove off school property, and a search of her car allegedly yielded over 100 capsules of heroin along with several hundred oxycodone pills. Police also recovered suboxone strips and $3,000 cash. She was taken to the detention center and booked on numerous Maryland drug crimes including possession with intent to distribute narcotics and CDS possession of a large amount. The latter charge carries a 5-year mandatory prison sentence upon conviction, and also the possibility of a $100,000 fine. Just one day after her arrest the teacher was released from the detention center on a $50,000 bail set by a district court judge. A preliminary hearing is currently set for December 7th, but this hearing will likely be cancelled in lieu of the State's Attorney filing a criminal information or bringing the case before a grand jury.
In addition to the drug crimes mentioned above the teacher also faces two counts of possession with intent to distribute on school property under 5-627 of the criminal code. Many states have crafted laws that impose additional sanctions for conducting drug activity on school property, and Maryland also has similar laws regarding firearms and other weapons. The statute defines school property as the grounds of an elementary or secondary school plus a 1000-foot radius extending outward in all directions. At trial the state would introduce a certified copy of a map depicting the boundary to prove the offense occurred on school property. A defendant found guilty of this offense faces a 20-year maximum prison sentence, which is the same as possession with intent to distribute narcotics. There is a 5-year mandatory sentence, but it only applies to repeat offenders. The real kicker is that a sentence imposed under the school drug dealing law must be consecutive with any other sentenced imposed in the case. A defendant found guilty of this offense thus faces double the amount of time he or she normally would in a possession with intent case. This consecutive sentencing provision gives the law teeth, and in theory should act as a true deterrent.
The teacher has been placed on administrative leave pending the outcome of the court case, but an internal investigation by the school board could be wrapped up much sooner. It appears the Salisbury woman was already given a second chance, as she received a probation before judgment for a theft charge in Howard County back in 2011. That case was eligible for expungement, but now that the teacher has pending charges it appears the theft case will stay part of the public record. You cannot expunge a criminal case in Maryland while you have unresolved criminal cases or if you have received a conviction for a different case between the time you became eligible and the time you filed for expungement. The Blog will follow this Wicomico County case and others involving public officials or government employees. The media seems to really grasp hold of these cases, but our hope is always that these defendants will be treated as any other defendant that enters a criminal court.
Benjamin Herbst is a Maryland criminal lawyer that handles gun and drug crimes committed on school property. Contact Benjamin for a free consultation anytime at 410-207-2598.