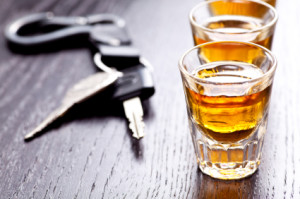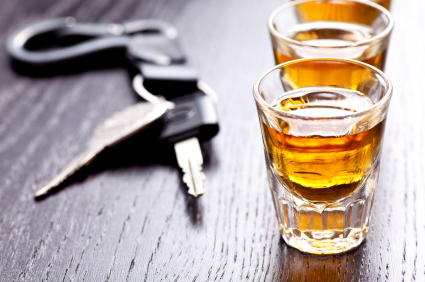 Memorial Day weekend is the unofficial beginning of summer in Maryland's only beach town, and like clockwork arrests involving alcohol related incidents in Ocean City are already starting to hit the news wires.  This past weekend a Pennsylvania woman was arrested and charged with twenty traffic violations for allegedly crashing into an Ocean City Fire Department truck and leaving the scene.  The accident occurred in the downtown area around 8:30 p.m. where numerous witnesses were present.  Those interviewed at the scene told police that a black sedan traveling above the speed limit pulled out in front of and hit a fire truck, and then continued traveling south on Philadelphia Ave.  The fire truck, which was responding to a gas leak, stopped immediately.  Police were able to locate the sedan and its driver, a 27-year-old from Lancaster, and placed her under arrest.  She was released from jail on a $5,000 bond, and now will face trial in August at the Ocean City District Court.
The female driver was hit with every possible citation including multiple serious traffic matters that carry a potential jail sentence.  She was charged with DUI, DWI and DUI per se, which means she submitted to the breath test and blew over the legal limit of .08.  DUI and DUI per se both carry a maximum penalty of 1 year in jail, compared to DWI, which carries a maximum sentence of 60 days in jail.  Other citations include negligent driving, reckless driving and failure to control speed to avoid a collision, which carry hefty fines and the possibility of points.  For failing to stop immediately, the out-of-state driver was also charged with multiple additional jailable offenses including failure to remain at the scene of an accident involving property damage and failing to render reasonable assistance after an accident.  The driver was also cited for making a false accident report and knowingly driving an uninsured vehicle, which surprisingly has a higher maximum penalty than hit and run cases involving property damage.  Under 17.107 of the Maryland Transportation Code, knowingly driving an uninsured vehicle carries up to 1 year in jail and a $1,000 fine.  A second or subsequent offense carries up to 2 years in prison.
It is common for a driver charged with DUI in Maryland to receive numerous citations, but twenty is about as high as we have seen.  Some police departments such as the Maryland State Police have a habit of charging a driver with reckless driving and negligent driving in most drunk driving arrests.  This is regardless of whether there was an accident.  While a person may be able to pre-pay some of these companion citations, it is not advisable to do so before the case goes to trial.  Paying a citation prior to court results in a guilty finding and points being assessed, when in reality the citation will likely be dismissed or nolle prossed by the State at trial.  Any driver who faces a DUI charge in Maryland should be proactive and complete certain tasks before court, but paying the infractions is not one of these tasks that will help.
The Blog will continue to follow this case and may post a future article depending on the outcome.  This case is far more complicated than a simple DUI traffic stop, so the defendant will have an uphill battle to keep her record clean.  If you have been charged with DUI, leaving the scene of an accident, driving on a suspended license or knowingly driving an uninsured vehicle contact Maryland traffic lawyer Benjamin Herbst anytime for a free consultation.  Benjamin specializes in drunk driving defense, and has successfully represented dozens of out-of-state drivers from states such as Pennsylvania, Virginia, Delaware and New York who have been charged with DUI in Maryland.  He has extensive experience in all Maryland jurisdictions, including Ocean City cases and has won DUI jury trials in the Circuit Court for Worcester County, despite it consistently having the highest conviction rate in Maryland.  Benjamin also specializes in Federal DUI defense, and represents clients at both the Greenbelt and Baltimore City federal courthouses. Call Benjamin today at 410-207-2598 to learn about the defenses that may be available in your case.
Resources:
Ocean City fire truck hit by suspected drunk driver in hit and run crash, delmarvanow.com.