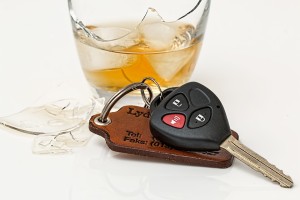 Three State Police Troopers were injured last week in two separate drunk driving related accidents. Both accidents occurred in Prince George's County and in an even greater coincidence both took place on Route 4. Also known as Pennsylvania Avenue, Route 4 runs from Washington D.C. to Calvert County, and passes through Upper Marlboro and Dunkirk. With easy access to and from 495 it is a highway that has witnessed more than its share of drug and alcohol related traffic incidents. State and local law enforcement officers frequently patrol this stretch of road, and have a heightened awareness for DUI on nights and weekends. These two recent accidents should only serve to increase the police presence in the coming months.
The first accident last week occurred around 3:30 a.m. as a trooper was attending to a disabled vehicle. While the trooper was stopped on the side of the highway an SUV driven by a 37 year old man from Upper Marlboro collided into his police cruiser. The impact then sent the cruiser lunging forward into a pedestrian who was standing beside a guardrail. Both the trooper and the pedestrian were taken to the hospital, while the SUV driver was arrested on multiple traffic citations and taken into custody by another trooper from the Forestville Barrack. The man now faces charges of DUI, DWI, reckless and negligent driving, failure to control speed to avoid a collision and willfully disobeying the direction of a police officer. He is currently awaiting a trial date in the District Court of Maryland for Prince George's County not far from the scene of the accident.
The second accident occurred just a few days later after two troopers in separate police cruisers were responding to a call about a suspected impaired driver traveling the wrong way on the highway. In efforts to locate the impaired driver one of the troopers accidentally rear-ended the other, sending the lead car across the median and down an embankment. Both troopers were taken to the hospital, with one being air lifted to shock trauma in Baltimore. An officer from the Natural Resources Police later arrested the suspect that the troopers were trying to locate. This suspect did not contribute directly to an accident so will likely only face standard DUI and DWI charges, but you can bet that the prosecutor will call attention to the fact that two troopers were injured in the pursuit.
These two incidents are more examples of the dangers that drivers and even pedestrians face out on the streets when alcohol is involved. The accident with the two troopers also sheds light on the dangers police officers face when they are called to embark on a high-speed pursuit of a suspect, as speed can prove difficult to manage even for highly trained police officers. All parties involved in these two accidents are expected to recover from their injuries, and the Blog will follow the progress of the cases and post if there is something of note. Benjamin Herbst is a Maryland traffic attorney that handles cases in Prince George's County and all other courts in the state. If you or a loved one has been charged with a state or federal DUI contact Benjamin anytime at 410-207-2598 for a free consultation.
Resources
Two Md. troopers injured after they crash into each other in DUI pursuit, washingtonpost.com.