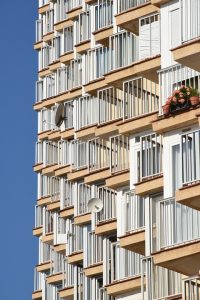 Two Maryland State's Attorneys recently made headlines for the wrong reasons, and now both may be in jeopardy of losing their title as top prosecutor. Last week a law professor a George Washington University filed a complaint with the Attorney Grievance Commission against the Baltimore City State's Attorney. The compliant requests that the city's top criminal prosecutor be disbarred over her handling of the cases against five officers charged after the death of Freddie Gray. Criticisms of her actions over the last 16 months include rushing to charge the officers with insufficient evidence, and holding a highly opinionated and fiery press conference soon after that decision. The complaint also cites her decision to continue to prosecute the remaining three officers after two were found not guilty. The office has not yet commented on the complaint, citing a gag order issued by a circuit court judge last year.
Further north of Baltimore another elected State's Attorney also finds himself in bit of hot water, and this situation could have criminal as well as professional consequences. Cecil County's top prosecutor was recently arrested in Ocean City on charges of indecent exposure after he was allegedly seen naked on the balcony of his hotel room. Police later released the lawyer without charges after consulting the Worcester County State's Attorney Office. While it originally appeared like a case where one colleague helped out another it certainly didn't end that way; after a quick investigation Worcester County filed charges in the Snow Hill Circuit Court for disorderly conduct and indecent exposure. While disorderly conduct carries a lower maxim penalty than indecent exposure (60 days vs. 3 years) it is likely easier to prove, as it only requires proof that the actions of the lawyer caused a disturbance to the public. Public could mean as little as one witness, but in this case there are two civilian witnesses as evidenced by the filing of two counts of each offense.
The Cecil County prosecutor is almost definitely a first time offender, and is not likely to see the inside of the county jail. But he could face a possible criminal conviction, which would all but end his legal career. Worcester County is notorious for being tough on first offenders that tarnish the tourist town image of Ocean City. This arrest already has ended the charged lawyer's hopes of being appointed judge, as the governor recently stated that he would no longer be considered. The prosecutor later formally withdrew his name from consideration in order to fully focus on his defense.
The Blog will absolutely follow the course of these two cases, which could end up leaving two open state's attorney positions. It is always interesting to observe how the judicial system treats one of its own, and it should only be a matter of a few months before we see the resolution of the hotel balcony incident. Charging the lawyer by way of criminal information circumvented two wasted months in the district court and a trial date will be set soon. Coincidentally, filing a quick criminal information is exactly the root of the Baltimore City State's Attorney's problems. And while she is not likely to face criminal consequences, her political career could be coming to an abrupt end.
Benjamin Herbst is a Maryland criminal defense lawyer who handles disorderly conduct and other crimes from Ocean City to Baltimore. Contact Benjamin today for a free consultation about your case.
Resources
Activist law professor calls for Mosby disbarment over prosecution in Freddie Gray case, baltimoresun.com.
Police: Cecil County's Top Prosecutor Arrested In Ocean City, baltimore.cbslocal.com.