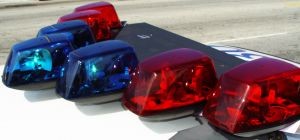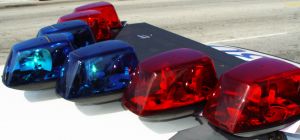 A 26-year old Salisbury man is in custody after being arrested for burglary and motor vehicle theft last week.  The defendant was denied bail after seeing a district court judge, and will likely have to wait until his preliminary hearing in two weeks or his first appearance in the circuit court before having another opportunity to request a reasonable bail.  Wicomico County Sheriff's Deputies were originally called to a local car dealership to investigate a burglary, but later learned that a vehicle had gone missing after reviewing surveillance footage of the dealership.  The man apparently entered the dealership through an unlocked door used by a cleaning service, and then appeared to drive several vehicles around and off the dealership lot.  The man then settled on a Ford pickup truck and left the premises.
The sheriff's office put out a BOLO or be on the lookout for the stolen pickup, and deputies spotted it a short time later on North Salisbury Blvd. near Naylor Mill Road.  Police performed a traffic stop and took the man into custody whereupon they recovered keys to 32 other vehicles.  All stolen property appears to have been recovered by police.  The man was booked for burglary in the second degree, unlawful taking of a motor vehicle and theft from $1,500 to $25,000, which are all felonies charges.  While the district court has jurisdiction to handle the two theft charges, the burglary felony burglary charge must either be dismissed or forwarded to the circuit court by way of indictment or criminal information.
Under Maryland law, second-degree burglary is defined as breaking into a place of business with the intent to commit a theft, crime of violence or arson.  It has a maximum penalty of up to 15 years in prison or up to 20 years if the state can prove the defendant stole or attempted to steal a firearm.  While the statute prohibits breaking and entering of the business, a defendant does not actually have to break something in the literal sense in order to be charged.  Breaking can also mean crossing some sort of threshold like a fence (regardless of size) or an opened door.  Simply walking on to an open area of a business would without crossing any type of boundary would likely only be sufficient to support charges for fourth-degree burglary.  Burglary in the fourth degree is the only type of misdemeanor burglary in Maryland, and has a maximum penalty of 3 years in prison.  First and third-degree burglaries are both reserved for the breaking and entering of dwellings, and are generally treated more harshly in court than the other varieties.
Motor vehicle theft is a specific crime in Maryland, and is often charged along with an offense from the general theft statute.  Stealing any type of motor vehicle, regardless of value, is a felony in Maryland and punishable by up to 5 years in prison.  A defendant cannot be sentenced for theft and motor vehicle theft, but can be convicted of both.  If the value of the vehicle is over $25,000 the State can seek a penalty of up to 10 years in prison.  Maryland also has a less common statute regarding the unauthorized removal of vehicles and vessels.  This crime is considered a misdemeanor, but is carries a mandatory 6-month jail sentence upon conviction.  Unlike drug and gun charges with mandatory minimum sentences, a judge may grant the defendant probation before judgment and impose a legal sentence without the 6-month jail component.
If you or anyone you know has been charged or is being investigated for burglary, theft, or unlawful removal of property anywhere in Maryland or Florida contact The Herbst Firm for a free consultation.  Benjamin Herbst is a criminal defense lawyer who specializes in burglary charges, motor vehicle theft and failure to return a rental vehicle, and is available for a free consultation anytime at 410-207-2598.  Benjamin fights for clients in Wicomico County and the entire Eastern Shore, as well as all other Maryland jurisdictions in and around the Baltimore and D.C. Metro areas.  Benjamin is available 7-days a week and offers flexible payment plans in every type of criminal charge.
Resources
Man stole pickup truck, 32 sets of car keys from Salisbury dealership: sheriff's office, delmarvanow.com.