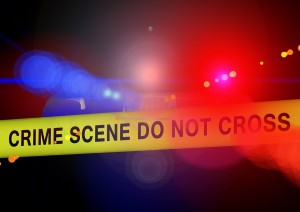 Ocean City has seen a dramatic increase in violent crime since welcoming tourists over the past few weeks, and government officials are extremely concerned.  The most serious incidents seem to be clustered around the Boardwalk in the southern part of the 8-mile stretch of beach, but arrests are up throughout the city.  Two weekends ago, the Ocean City Police Department reported 129 arrests compared to 95 during the same time last year.  This increase is even more alarming considering there are fewer visitors this summer due to the Covid-19 pandemic.  In response to the rise in violence, the police department has committed to increasing law enforcement presence by as much as 25 percent around town and on the Boardwalk.  The department will have to hire new officers to keep up with the demand, which will come at a considerable expense to Maryland's only beachfront town.  The process of hiring new officers will also have to be accelerated due to the immediate demand, but the mayor's office is confident the city council will be supportive.
Crime spikes hardly come as a surprise in Ocean City during the summer months, as upwards of a quarter million tourists flock from D.C., Maryland, and neighboring states such as Pennsylvania and West Virginia to vacation.  But the crime spikes are typically related to traffic and non-violent offenses.  Underage drinking and open container citations are especially common in Ocean City, and those who receive these citations are often surprised to learn they can have criminal consequences.  Carrying an open container is a crime under the Ocean City municipal code, which makes it punishable by up to 90 days in jail.  DUI is also common, as well as other alcohol induced offenses such as disorderly conduct and trespassing.  Alcohol and peer pressure also motivates the younger crown to indulge in shoplifting and other theft crimes, and arrests for possession with intent to distribute marijuana and narcotics majorly spike to meet the demand of those heading to OCMD to party.  These offenses come with the territory of a popular summer vacation spot with a booming nightlife, and they are crimes the police and Worcester County judicial system can easily keep under control.  The problem lately is that a large number of recent arrests have been for extremely violent offenses such as first-degree assault involving knives and firearms, and the last thing city and county officials want is for their cash cow tourist industry to suffer as a result of the town being labeled as unsafe.
Five suspects were recently arrested for a felony assault and weapons charges stemming from a fight that broke out on the Boardwalk, and all are being held without bail at the Worcester County Detention Center.  They are all scheduled for preliminary hearings at the district courthouse in Ocean City, but their cases will eventually be forwarded to the circuit court in Snow Hill.  Portions of the brawl were caught on video, and the incident received media attention around the state.  Apparently, late night crime has become so common on the Boardwalk that some business owners have become increasingly concerned about staying open late.  Fed up bar and restaurant owners have already started closing earlier than in years past in response to the violence.
The Blog will continue to follow this particular incident, and may post a follow up article in the future.  We will also continue to report on crime in Ocean City during the summer months, so check back frequently.  Benjamin Herbst is an Eastern Shore and Ocean City criminal defense lawyer who handles cases in all jurisdictions in Maryland including Worcester County, Wicomico County and the Baltimore and D.C. metro areas.  He has extensive experience representing adults, juveniles and out of state defendants who are in town visiting and happen to be charged with a crime.  Benjamin specializes in first-degree assault, DUI, open container and underage drinking citations, theft and drug offenses, and is available 7 days a week for a free consultation at 410-207-2598.
Resources
Ocean City, Maryland Police Make 120+ Arrests, Step Up Presence In Response To Boardwalk Violence, baltimore.cbslocal.com.