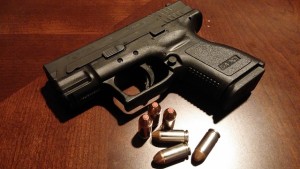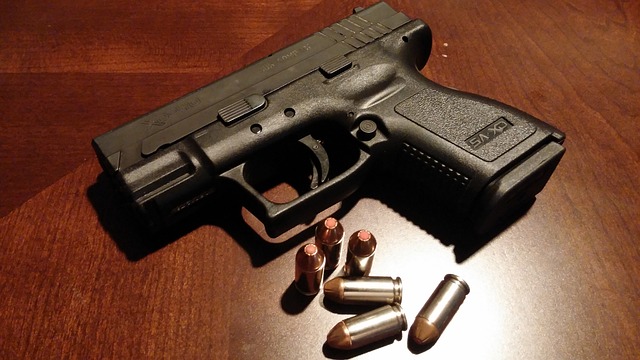 A federal judge recently sentenced a 24-year old Prince George's County man to 16 years in prison after he pled guilty to a botched robbery that occurred back in September. The young man from Bowie was convicted of commercial robbery and brandishing and discharging a firearm during a crime of violence, which carries a mandatory minimum jail term. This means the defendant will not be eligible for parole for at least 5 years, and he will be on supervised probation when he does get released. The robbery took place at the University of Maryland University College Inn and Conference center located in Adelphi, just outside of College Park.
The plea agreement described a frantic few minutes that began with the armed defendant approaching a security guard at the inn and stating he was on the premises to make a delivery. As the two men walked toward the loading dock the defendant grabbed the security guard and a struggle ensued. During the struggle the defendant's gun was discharged but did not strike anyone. Around the same time the masked and also armed co-conspirator entered building's security office with his gun drawn and ordered all occupants to the ground while demanding money. Around the same time the security guard at the loading dock managed to break free from the defendant and made it back to the security office to seek help, only to come face to face with the gun brandishing co-conspirator. The co-conspirator shot in the direction of the guard and the bullet struck him in the arm and came to rest near his spine. Seconds later the defendant appeared at the security office and joined up with his co-conspirator to steal three safes. Both fled the scene, but one did not get very far.
Prince George's County Police responded to the scene immediately and dispatched a K9 unit and a helicopter to locate the suspects. Eventually the police K9 located the defendant hiding in an area of overgrown trees and shrubs right near the loading dock where the doomed heist began. A search of the area turned up all three safes and a .40 caliber semi automatic pistol loaded with 7 rounds of ammunition. Forensic evidence revealed that the fingerprints taken from the gun's magazine matched the defendant's, and ballistics matched the .40 caliber shell casing with the gun that was found. Police later recovered clear surveillance footage of the unmasked defendant carrying out the robbery, and also recovered recorded PG county jail phone calls where the defendant admitted to firing his gun, but stated he did not hit anyone. Needless to say federal prosecutors had more than enough evidence at their disposal if the defendant had elected to reject the guilty plea and take his case to trial in the Greenbelt federal courthouse.