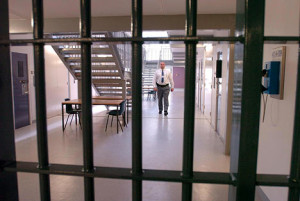 A Washington County man was recently sentenced to 10 years in prison followed by 5 years of probation after entering a plea to one count of manslaughter by vehicle in a grossly negligent manner.  The 30-year-old defendant was originally charged in the District Court with numerous traffic citations such as DUI, reckless driving and driving on a suspended/revoked license.  He was also charged with four criminal offenses included the criminal negligence and homicide by motor vehicle while under the influence of alcohol.  All of the citations and criminal charges were transferred to the Circuit Court after the State's Attorney's Office filed a criminal information about two months after the incident.
Under the Maryland Criminal Code, a charge of manslaughter by vehicle is defined as causing the death of another by driving or operating a vessel in a grossly negligent manner.  There is no requirement that the State prove the defendant was under the influence, though it almost always involves an element of drug or alcohol impairment.  The charge is a felony that carries a maximum penalty of 10 years in prison upon conviction, but the max becomes 15 years if the defendant has a prior conviction for a drug or alcohol related driving offense.  This penalty is significantly higher than the 5-year max for a conviction of homicide by motor vehicle or vessel while under the influence and the 3-year maximum sentence for manslaughter by criminal negligence.  It is no surprise that the State was firm on extending a plea offer that involved the gross negligence penalty, especially considering the defendant had a least two prior drunk driving cases and was driving on a revoked license.  The first took place back in 2013 when the defendant received probation before judgment for DUI.  Just three years later the defendant was convicted of DUI and received a jail sentence.
While a 10-year prison sentence may seem harsh for a crime that only carries a maximum penalty of 15 years, the defendant essentially pled guilty to a third DUI, which resulted the death of a young man.  According to comments made by the State and the judge at sentencing the family of the victim was in agreement with the sentence, which means the defendant likely would have received more time had the case proceeded to trial and resulted in a conviction for the top count.  Assuming the defendant did not have any additional criminal convictions, his guidelines were probably in the range of 5-10 years of active incarceration.  This means he received the top of the guidelines, though in cases like this the guidelines are not as influential on the state's recommendation and ultimately the judge's decision.  DUI manslaughter cases, and cases involving gross negligence or criminal negligence are some of the toughest cases to defend, prosecute and judge due to their tragic nature, but it appears all sides came to an agreement in this case.